chaos ink is a custom screen-printer, which means we screen print your ideas (and our ideas) on T-shirts, hoodies, hats and more.
Every day, our presses are turning out high-quality T-shirt prints for contractors, restaurants, sports teams, garage bands, outfitters, museums, gift shops and retailers throughout northwest Colorado and beyond.
We offer custom screen-printing on garments, such as T-shirts and hooded sweatshirts, from numerous well-known brands including Hanes, Gildan, Anvil, American Apparel, Fruit of the Loom, Bella and more...
Our expertise and state-of-the-art equipment allow us to be more efficient, offering high quality and great prices.
This year alone, we've printed jobs as small as one shirt and lengthy production runs of more than 7,000 prints. Our production capacity ranges from simple one-color block athletic prints to full-color artwork reproductions.
Check out some of our huge selection in one of our online catalogs: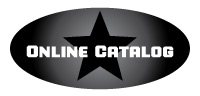 Even More Online Catalog Options
Last year we printed more thand 50,000 T-shirts. We got some great feedback from satisfied customers. Check out what they said about chaos ink: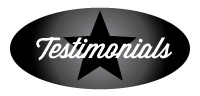 Graphic Design
Original Event T-shirt Design by chaos ink